Saturday marks the 25th anniversary of The Crow, and we already know what you're thinking…
They released this obvious Halloween staple in freakin' May?!
Photos: Scary Movies You Can Watch Streaming
Yep, for some reason the goth horror revenge comic book film came out on May 11, 1994 — in a blockbuster summer with movies like The Flintstones, Forrest Gump, and The Lion King.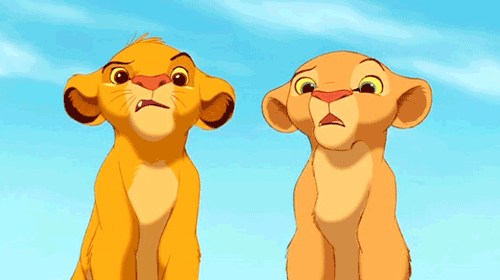 Um, at least it was on home video (shout out to VHS for '90s kids!) by September?
Even still, it was a sleeper hit that more than doubled its budget at the box office and became a genuine cult classic.
So obviously scheduling misfires were not the movie mistakes this film would be known for…
Sadly, this was the film where we lost rising star Brandon Lee, son of Hong Kong legend Bruce Lee.
And that isn't the only way in which this film was considered to be cursed.
Cruel Weather
OK, lots of films have to deal with this — it's basically the biggest element you just can't adequately plan for.
But when you film in North Carolina in March, you don't typically expect frigid temperatures.
However, that's exactly what they got. The set was reportedly constantly freezing.
And that's not all — a hurricane hit during production and destroyed some of the sets, causing delays in filming.
It was a movie on which everything just seemed to go wrong.
Scary Accidents
From the beginning of the shoot, the film was plagued with accidents.
On the first day, the driver of a cherry-picker (a truck with an extending crane where a crew member can stand) was electrocuted nearly to death!
Character actor Jon Polito, who played pawn shop owner Gideon, recalled the accident to The A.V. Club in 2011:
"We were shooting at night and the very first day they were setting up the lights, there was a guy who was driving a cherry-picker onto the lot. A cherry-picker that you put lights on. And the cherry-picker fell into a gully, and we lifted the back of the cherry-picker where the guy was lifted up, and went right into an electrical pole and he was electrocuted. And he was near death. All of his organs were burned. He was about 26. His wife was pregnant. It was a bad luck opening to a film."
Just two days after that catastrophe, there was ANOTHER electrocution.
A carpenter was reportedly working on a metal girder when it touched some power lines. He suffered burns on his face, hands, and chest.
Later that same day, there was an unexplained fire. Polito continued:
"And then the third night when we were shooting, I remember the prop truck caught on fire and nobody knew what that was about."
If a veteran actor like Polito thought the film was cursed…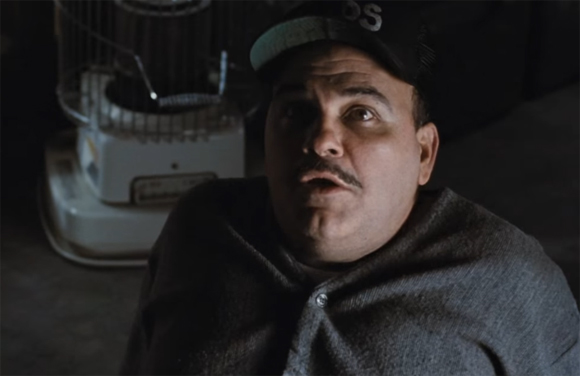 But that wasn't all…
In one of the most ominous accidents, a crew member reportedly got a screwdriver stabbed through their hand!
Not only was it a shocking, brutal accident — it mirrors one of the injuries Eric faces in the film.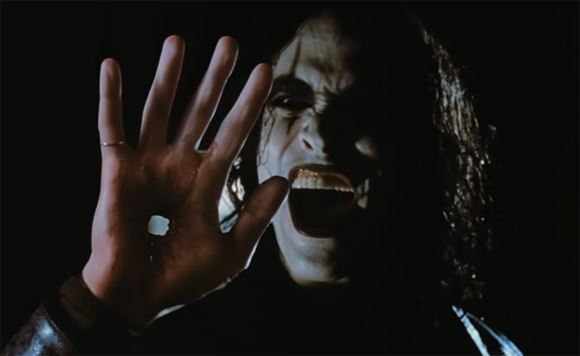 Kind of spooky, right?
Especially considering what eventually happened…
R.I.P. Brandon Lee
While filming The Crow, Brandon Lee was killed in the prime of his life.
This is made all the more tragic because it would have been his starmaking performance. Before this, all he did were action schlock B-movies. If he'd made it, he would have had his pick of horror and science fiction flicks. Hell, even rom coms.
A genuine loss for Hollywood…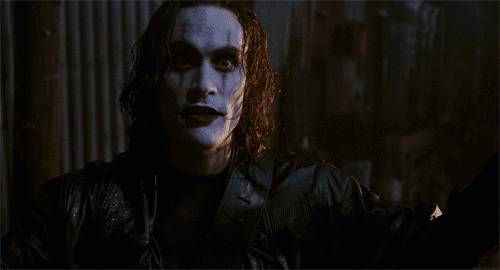 So what happened anyway??
In the film, Eric Draven is resurrected by supernatural forces to get his revenge after he and his girlfriend are brutally murdered by a gang. That means in the flashback scene which depicts his slaying, he has to take a gunshot point blank.
Unfortunately, the onscreen killing became a real-life one when the gun fired an actual bullet into Brandon's stomach.
He was rushed to the hospital, but after six hours of surgery he was pronounced dead.
He was just 28 years old.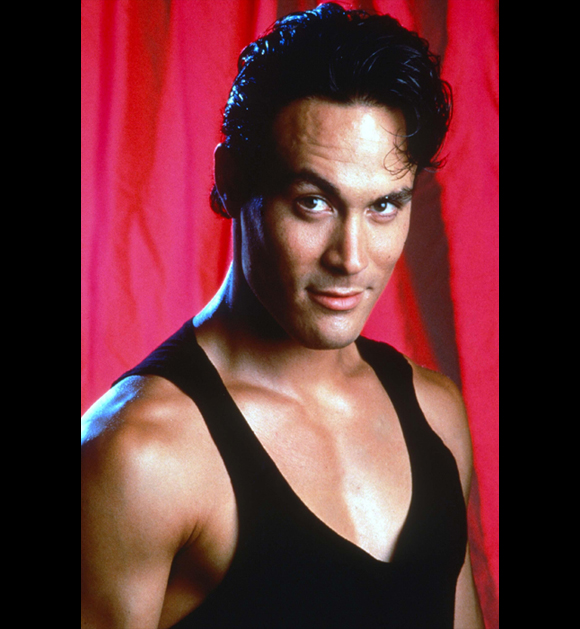 Production was almost shut down after the accident.
But because Lee had filmed most of his scenes for the movie at that point, it was decided they would finish and dedicate the picture to him.
Using a few script changes and some state of the art digital face replacement on just a couple shots, they were able to finish the movie.
The Accident
The talk of a curse probably came from just how that accident happened. It's such an unfortunate, unlikely series of events it feels like some sort of cruel hand of fate rather than simple bad luck.
As near as anyone can piece together, here's what happened:
The previous scene in which the gun was used was a closeup, so they used real bullets — filmmakers worried viewers would be able to see the difference from the front of the revolver.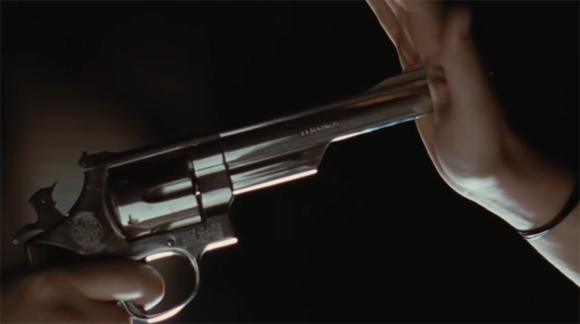 Usually in this case a film will use "dummy cartridges," real bullets with no powder or primer, completely unable to be fired.
The crew decided it would be faster (remember, the weather had caused filming delays) to make their own dummy cartridges by simply removing the powder and primer from real, whole live rounds.
In one of these, the crew missed a percussion primer.
For some reason, either during the shooting of the earlier scene or at some time in between, the gun was fired. With no powder, there was not enough force to send the bullet flying — but the primer was enough to push the bullet into the barrel of the gun.
Where it sat.
When it came time to film the murder scene, the dummy cartridges were emptied and replaced with blanks. These are basically the opposite of dummy cartridges — no bullet, all powder. That way the gun goes off with a bang, but nothing comes out.
Except this time there was a bullet lodged in the barrel. And a blank in the cylinder.
The firearms specialist on set presumably would have seen this — but he had been sent home early that day.
So when the gun was fired at Lee, it basically fired the same as a live round.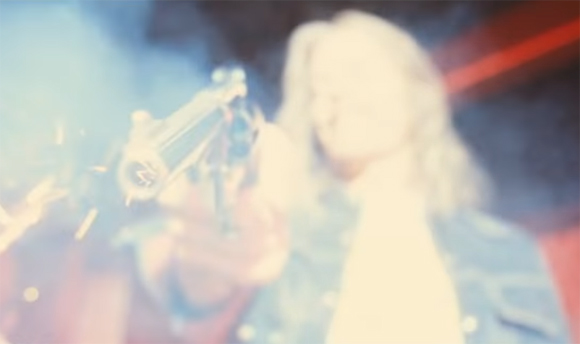 If the closeup shot of the gun hadn't been first on the schedule, if the crew hadn't skimped on dummy cartridges, if the primer hadn't been missed, if the gun hadn't been fired, if the firearms specialist had been there, if anyone had known to double check the damn barrel…
We would probably still have Brandon Lee today.
Not So Fun Boy
In only his second film role ever, actor Michael Massee played gang member Funboy, the one who shoots Eric Draven.
That meant he was the man who fired the gun that killed his costar.
Massee died from cancer in 2016, over two decades removed from the cursed set.
But he never got over it.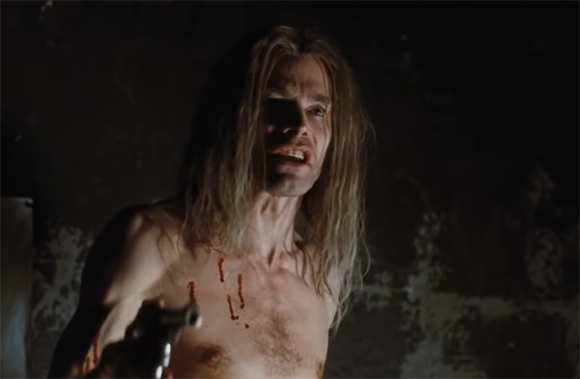 After filming, Massee was said to have been consumed with guilt over the accident. He even took a few years off acting.
When asked about it years later, he told The Telegraph:
"I don't think you ever get over something like that."
He also added another bad luck wrinkle…
"It absolutely wasn't supposed to happen. I wasn't even supposed to be handling the gun until we started shooting the scene and the director changed it."
Remake Limbo
Echoes of a Crow Curse continue to this day in another form — the reboot just seems to be jinxed.
In a time when remakes are being made of everything from Dirty Rotten Scoundrels to Dune, from Scarface to A Star Is Born… again… you'd think this dark, semi-superhero story would be an automatic green light.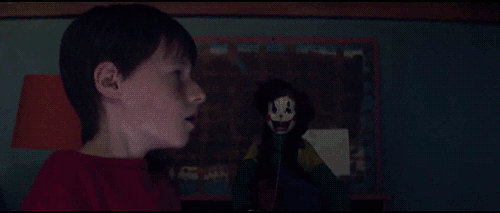 But Hollywood has now been trying for over TEN YEARS, and it just refuses to happen.
After each sequel was worse than the last, a total remake was planned. As early as 2008, a filming schedule was even set… but it never happened.
Several other times it's almost made it to production, but something keeps getting in the way. A dozen different directors have been attached over the years with no less than FOUR different stars being attached — and having to drop out for one reason or another.
Jason Momoa, Luke Evans, Jack Huston, and even Bradley Cooper have at times been the new Crow — only to have everything fall apart again.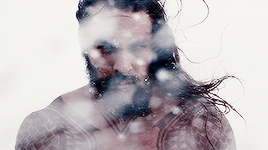 Sometimes it just seems like the movie doesn't want to be made again.
And maybe that's for the best…
[Image via Dimension Films/WENN.]
Original Article : HERE ; The Ultimate Survival Food: The Lost Ways
Recommended articles:
-->
Engberts Method Programs
-->
Muscle, Strength & Health Best Selling Offers
-->
The Property Push Up
-->
New! Accatipster - This Year's Hottest Accumulator Offer!